---
Top News
---


Thu Jul 24



---
Jets Re-Sign Keaton Ellerby to One-Year Contract
Hockeyfights [
SIGN
]
The Winnipeg Jets today announced they have agreed to terms with defenceman Keaton Ellerby on a one year, two way contract worth $700,000. Ellerby, 25, played in 51 games with the Winnipeg Jets last season recording six points (2G, 4A) and two penalt... [...]
---
---


Thu Jul 24



---
Which Is More Likely: Clarke MacArthur vs. Bobby Ryan
Topix [
WHICH
]
The fourth article in our week-long "Which Is More Likely" series, looking at who is more likely to re-sign with the Senators, Clarke MacArthur or Bobby Ryan. [...]
---
---


Thu Jul 24



---
Lucky No. 90 for new Ottawa Senator Chiasson [Video]
Ottawa Sun [
CHIASSON
]
The jersey was a perfect fit. [...]
---
---


Thu Jul 24



---
2014 NHL Draft: Winnipeg Jets draft review
Hockeysfuture [
REVIEW
]
The narrative surrounding the Winnipeg Jets leading up to the draft was more about potential wheeling and dealing surrounding their current roster (specifically Evander Kane) than the selections in front of them, with even general manager Kevin Cheveldayoff hinting that the Jets could make a notable deal at the draft. The trades, either for proven players or more picks, never materialized, and when the dust settled, the Jets held the exact same assets as they had in the buildup. The Jets made [...]
---
---


Wed Jul 23



---
Hoffman hoping to stick around with Ottawa Senators
Topix [
AROUND
]
Mike Hoffman was smiling and looked relaxed as he spent Wednesday as a guest at the Senators Summer Hockey Camp at the Bell Sensplex. [...]
---
---


Wed Jul 23



---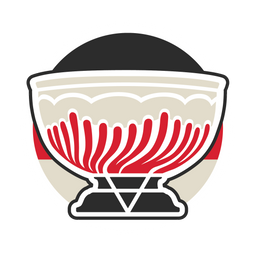 Email Hot Stove: Guess Whos Coming to Dinner?
Silver Seven Sens [
EMAIL
]
This weeks Hot Stove is all about dinner parties. If you could throw a dinner party with any former or current Senator, any former or current hockey player, and any former or current athlete who would you invite and why? What would you serve? Would you cook? Where would you host your party? Peter: Question before answering: Do the people have to be alive? Amelia: No, you can invite dead people to your dinner party, they probably wont eat much! Or maybe they will eat more, becau [...]
---
---


Thu Jul 24



---
News Release: Sens House Sports Bar and Grill officially opens to the public on Monday, July 28
Senators NHL [
OFFICIALLY
]
OTTAWA - The Ottawa Senators (Senators), along with Ottawa Venues announced today that the official opening of the Sens House Sports Bar and Grill (SensHouseOttawa), the 5,000 square-foot, 250-seat restaurant located in the heart of Ottawa's ByW... [...]
---
---


Wed Jul 23



---
Ekblad makes good first impression at Panthers' development camp
Hockeysfuture [
MAKES
]
  Growing up in Windsor, ON, just across the river from Detroit, After going first overall to the <a title="Florida Panthers Team Page - Hockeys Future" href="ranks. To the surprise of no one, Ekblad received high marks from the coaching staff and other players at the camp, particularly from Panthers' Director of Player Development Brian Skrudland, the former captain of the 1996 Florida Panthers.... read more [...]
---
---


Thu Jul 24



---
Lehner Close to New Contract
Senschirp.ca [
CONTRACT
]
There is one major item left on the Ottawa Senators off season To Do List and according to Sens Assistant GM Pierre Dorion, it may soon be taken care of. Pierre Dorion spoke to the media this afternoon and suggested that the Senators are close to a new contract with restricted free agent goaltender Robin [hellip The post <a rel="nofollow" href="href=" [...]
---
---


Wed Jul 23



---
Bakersfield Condors Name J.F. Houle Head Coach
Hockeyfights [
NAME
]
BAKERSFIELD, Calif. The Bakersfield Condors, ECHL affiliate of the Edmonton Oilers, announced that J.F. Houle has been named the sixth head coach in team history. Houle replaces Troy Mann, who was named head coach of the American Hockey Leagues Hers... [...]
---
More News...
Check out a great selection of authentic sports autographs covering over 11 sports. Find a signed baseball, football, bat, helmet, photo and more from your favorite players and teams.
Related Videos:


---
Sponsors
---