---
Top News
---


Mon Aug 31



---
2015 draftees set to supplant NHL-ready Boston Bruins prospects
Hockeysfuture [
PROSPECTS
]
Photo: Malcolm Subban had another good year in Providence in 2014-15, finishing with a .921 save percentage and 2.44 goals-against average. (Courtesy of Corey Silvia/Icon Sportswire) The Boston Bruins will have no shortage of talented young prospects this fall. The team had three consecutive first-round picks in the 2015 Entry Draft, including Jakub Zboril, Jake DeBrusk and Zachary Senyshyn—all of whom rank among the top 20 prospects. Heading into the 2015-16 season, General Manager Don Sween [...]
---
---


Tue Sep 1



---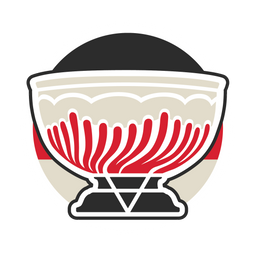 Top 25 Under 25, #3: Patrick Wiercioch
Silver Seven Sens [
UNDER
]
Despite being a healthy scratch for large portions of Paul MacLeans reign of terror, Patrick Wiercioch moves up to #3. Since Dave Cameron took over as head coach, the Ottawa Senators outshot their opposition, won more games than they lost and vaulted into the playoffs. Since Dave Cameron took over as head coach, Marc Methot and Patrick Wiercioch both returned to the lineup while Chris Neil and Zack Smith were out injured. There was also the small matter of the historic run by Andrew [...]
---
---


Mon Aug 31



---
Lehigh Valley Phantoms Sign Jay Rosehill
Hockeyfights [
SIGN
]
Lehigh Valley, PA – The Lehigh Valley Phantoms, proud AHL affiliate of the Philadelphia Flyers, are pleased to announce that forward Jay Rosehill has signed an AHL contract with the Flyers organization for the 2015 2016 season. A 30 year old for... [...]
---
---


Tue Sep 1



---
Senators Bobby Ryan a happy camper [Video]
Ottawa Sun [
BOBBY
]
Life is highway for Bobby and Danielle Ryan. [...]
---
---


Mon Aug 31



---
2015-16 Liiga Preview, Pt. 1: Karpat shooting for threepeat as Finland's top club
Hockeysfuture [
CLUB
]
Photo: Karpat Oulu forward and Carolina Hurricanes prospect Sebastian Aho and his Karpat teammates will be going for their third consecutive Kanada Cup championship (courtesy of Minas Panagiotakis/Getty Images) With the addition of former Mestis club KooKoo, Finland's Liiga in 2015-16 will feature 15 teams for the first time in league history. But, while the Kouvola-based squad should enjoy an intense rivalry with neighboring SaiPa Lappeenranta in southeastern Finland, things aren't [...]
---
---


Tue Sep 1



---
Defensive depth evident in Colorado Avalanche Fall Top 20
Hockeysfuture [
COLORADO
]
Photo: Top Colorado Avalanche prospect Mikko Rantanen has over 100 professional games on his resume already (courtesy of Minas Panagiotakis/Getty Images) Defense wins championships and that is what Patrick Roy returned to Denver to accomplish. Despite his team taking a step back in his sophomore season behind an NHL bench, Roy is confident the lessons learned will only help the team going forward. In addition to his role as head coach, Roy holds a second title as Vice President of Hockey Oper [...]
---
---


Mon Aug 31



---
Is Erik Karlsson Number One in Sens History?
Thehockeywriters.com [
HISTORY
]
At the tender age of 25, Erik Karlsson has already put himself easily in the conversation for the top defenseman in the Senators' history. But is he the best? Numero uno. Top of the line. First place. With due respect to the other defensemen of the past, there are three main alternatives. The Contenders Zdeno [...]
---
---


Mon Aug 31



---
Ten Predictions for 2015/2016
Senschirp.ca [
TEN
]
Predictions aren't exactly my specialty. I was recently reviewing old blog posts and stumbled across an article from the 2011 off season where I boldly predicted that Nikita Filatov would have 25 goals and 51 points in his first season with the Senators. Only off by about 50 points! And as we've all learned over [hellip The post <a rel="nofollow" href="href=" [...]
---
---


Mon Aug 31



---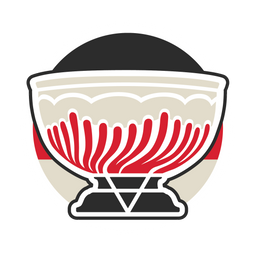 The Five Most Iconic Ottawa Senators Photos of 2014-15
Silver Seven Sens [
PHOTOS
]
As we prepare for next season, heres a series of images reminding you what last season was all about. There are certain pictures that just show up over and over. Well after the game has been played, your memory of an important event can be shaped by pictures captured in infamy. If I say the words "Bobby Orr Diving", you know exactly what Im talking about. Though theres a strong likelihood you didnt watch the game in which Orr scored his famous goal, you can still picture e [...]
---
More News...
Check out a great selection of authentic sports autographs covering over 11 sports. Find a signed baseball, football, bat, helmet, photo and more from your favorite players and teams.
Related Videos:


---
Sponsors
---