---
Top News
---


Tue Oct 25



---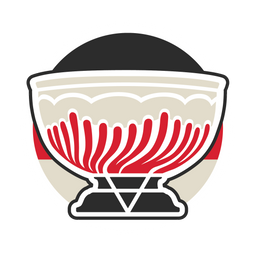 Ottawa Senators Ups and Downs: Week 2
Silver Seven Sens [
WEEK
]
Pyatts up, Cecis down in this weeks ratings There have been only two games since the last time we rated the players: a high-scoring win over the Coyotes, and a predictable loss to the Lightning. Biggest gains: Tom Pyatt Most figured Pyatt had just lucked into the Sens having a bunch of injuries in training camp, and that once people started getting healthy hed be one of the first ones down. He followed up a strong first week with an even stronger second week. He scored two points [...]
---
---


Mon Oct 24



---
Varone on Waivers, Return of Lazar?
Senschirp.ca [
VARONE
]
A day after a loss at the hands of the Tampa Bay Lightning, the Ottawa Senators shuffled their roster a little bit. Phil Varone, who was a pleasant training camp surprise but hasn't done much during his limited ice time in the regular season, was placed on waivers for the purposes of a demotion to [hellip The post <a rel="nofollow" href="href=" [...]
---
---


Mon Oct 24



---
Florida Everblades Acquire Jordan Samuels-Thomas from Utah Grizzlies
Hockeyfights [
ACQUIRE
]
ESTERO, FL — Florida Everblades President and General Manager Craig Brush announced Monday that the team has acquired forward Jordan Samuels Thomas from the Utah Grizzlies in exchange for forward Ralph Cuddemi. Samuels Thomas, 26, joins the Ever... [...]
---
---


Mon Oct 24



---
Marc Crawford has fond memories of coaching Canucks
Ottawa Sun [
CANUCKS
]
VANCOUVER — It was a skate down memory lane for Marc Crawford. [...]
---
---


Mon Oct 24



---
Islanders Re-Sign Steve Bernier to One-Year Contract
Hockeyfights [
SIGN
]
BROOKLYN The New York Islanders announced today that Steve Bernier has agreed to terms on a one year, two way (NHL/AHL) deal. Bernier, 31, scored six points (one goal, five assists) in 24 games with the Islanders last season. He also appeared in s... [...]
---
---


Tue Oct 25



---
Game Day- West Coast Trip Begins in Vancouver
Senschirp.ca [
VANCOUVER
]
Maybe a little time away from home is just what the Ottawa Senators need. After a disappointing yet maybe not so surprising loss to the Tampa Bay Lightning on Saturday night, the Senators have now hit the road for their first lengthy road trip of the season. They'll play their next three away from the [hellip The post <a rel="nofollow" href="href=" [...]
---
---


Sun Oct 23



---
Senators hit road with lots of work to do
Ottawa Sun [
WORK
]
As the Senators hit the road Sunday, Guy Boucher is trying to make sure they're headed in the right direction. [...]
---
More News...
Check out a great selection of authentic sports autographs covering over 11 sports. Find a signed baseball, football, bat, helmet, photo and more from your favorite players and teams.
Related Videos:


---
Sponsors
---