---
Top News
---


Mon May 22



---
Continue reading Penguins strike early, rout Senators 7-0 to take 3-2 lead
Topix [
PENGUINS
]
Physically translated, it looks like the 60 minutes the defending Stanley Cup champions put together Sunday in a 7-0 demolition of the Ottawa Senators in Game 5 of the Eastern Conference Final. Dominant from the opening faceoff to the final whistle, the Penguins moved within one game of a return trip to the Cup final by overwhelming the Senators with wave after wave of pressure, the kind that became the club's trademark during its sprint to a fourth championship last spring. [...]
---
---


Mon May 22



---
Rochester Americans Sign Justin Danforth to AHL Contract
Hockeyfights [
CONTRACT
]
The Rochester Americans announced today that the team has signed forward Justin Danforth to a one year American Hockey League contract for the 2017 18 season. Danforth, 24, scored two goals in five games with the Amerks on an Amateur Tryout last seaso... [...]
---
---


Mon May 22



---
Karlsson, Brassard and Ceci all good to go in Game 6 for Senators
Topix [
KARLSSON
]
Trailing by five goals entering the third period on Sunday evening, Ottawa Senators coach Guy Boucher decided he was going to shorten his bench and protect some of his most important players from further injury. So defensemen Erik Karlsson and Codi Ceci, as well as forward Derick Brassard , were given the entire third period off . [...]
---
---


Tue May 23



---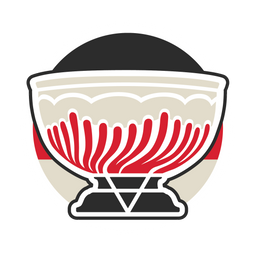 Eastern Conference Final Game Six Hotstove
Silver Seven Sens [
CONFERENCE
]
Dealing with the penalty kill In game 5, the Penguins didnt just go 100 on the power play, they shot 100 as well. How can the Senators get back to the PK that went 18 times in a row without a goal? Callum: I mean, play like youre in the late stages of the Eastern Conference Finals? Game 5 was horrendous start to finish, goaltending to forwards. More urgency and better protection in and around the crease will help immensely. But overall, just come to play in Game 6. Colin: Play bet [...]
---
---


Tue May 23



---
Its now or never for the Senators [Video]
Ottawa Sun [
NEVER
]
The Ottawa Senators don't have any time to feel sorry for themselves. [...]
---
---


Sun May 21



---
Well, that was ugly: Pens pound Sens to take control
Ottawa Sun [
POUND
]
PITTSBURGH — The only candles blown out on Craig Anderson's birthday may have been the fire inside that has carried the Ottawa Senators through these playoffs. [...]
---
---


Tue May 23



---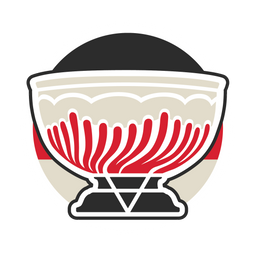 The Chet Sellers and Luke Peristy Podcast - Episode 49
Silver Seven Sens [
EPISODE
]
The Senators are facing elimination for the first time! Are things over? No! PLAYOFFS! Hello! After a tough Game 5 loss, things are looking bleak for the Senators - unless youre listening to us! Let us convince you that hitting bottom is the best way to bounce back, and let us answer a few burning questions at the same time! For example: can Craig Anderson get it together? (Yes!) Can the power play avoid going 0-for-30? (Yes!) Can Mark Borowiecki make the difference? (Probably not! [...]
---
---


Mon May 22



---
Do the Senators have what it takes to mount a comeback?
Ottawa Sun [
MOUNT
]
CHEEKTOWAGA, N.Y. – The long road of the Stanley Cup playoffs takes you to some surprising places to ponder the deepest hockey questions. [...]
---
---


Sun May 21



---
Jean-Gabriel Pageau,Matt Murray
Topix [
GABRIEL
]
Pittsburgh Penguins goalie Matt Murray blocks a shot by Ottawa Senators' Jean-Gabriel Pageau during the first period of Game 5 of the Eastern Conference final in the NHL Stanley Cup hockey playoffs in Pittsburgh, Sunday, May 21, 2017. [...]
---
---


Mon May 22



---
Tulsa Oilers Head Coach Jason Christie Will Not Return for 17-18 Season
Hockeyfights [
OILERS
]
TULSA, OK – The Tulsa Oilers announced Monday that Head Coach Jason Christie has decided not to return for a third season with the team, effective immediately. Christie compiled a 64 67 9 4 record in two seasons as Tulsa's Head Coach. Tuls... [...]
---
More News...
Check out a great selection of authentic sports autographs covering over 11 sports. Find a signed baseball, football, bat, helmet, photo and more from your favorite players and teams.
Related Videos:


---
Sponsors
---